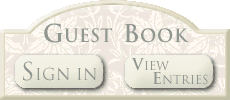 The contact listed, Was the contact at the time for this ship when located. If another person now is the contact, E-mail me and I will update this entry. These contacts are compiled from various sources over a long period of time and may or may not be correct. Every effort has been made to list the newest contact if more than one contact was found.

Contact For 1960

Contact Name: John Presley

Address: 

Phone: 

Duty     1969 to 1971



This page is created and maintained by John J Presley and the Carpenter Team All pages copyright © 1998–2008 John J Presley & Carpenter Team and Naval History. All Rights Reserved.

Images contained on this site that are donated from private sources are © copyrighted by the respective owner Images credited to the National Archives (NA), Naval History Center (NHC) and U.S. Navy (USN) are believed to be in the public domain.Some images credited to the United States Naval Institute (USNI) are from © copyrighted collections, the rest are believed to be in the public domain.

Before viewing and downloading images please read this notice for restrictions on the use of some images displayed on this site.

Questions about a photo contact us at the address above.